WHAT IS YOUR HOME WORTH TODAY?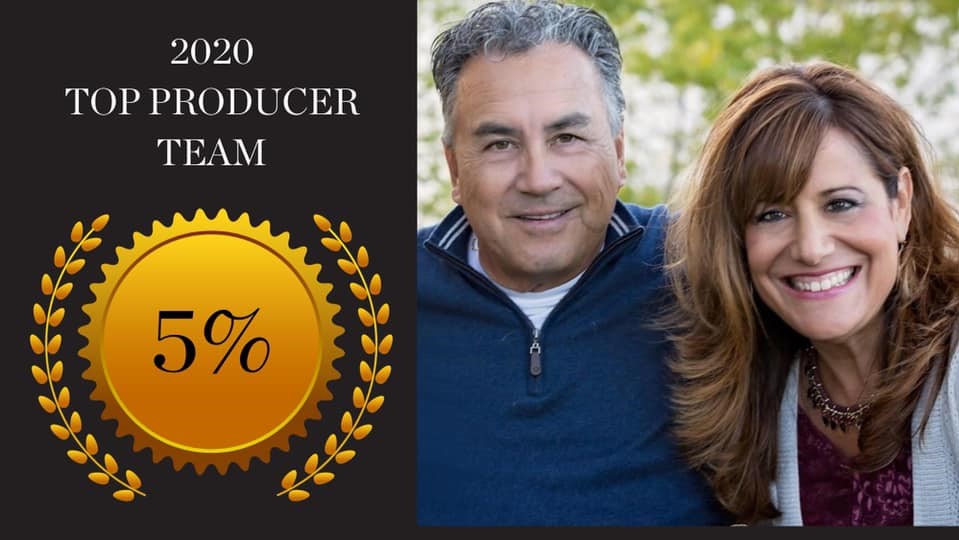 Would you like to know your home's estimated value? Our FREE service provides you with your property's current market value and suggested selling price! Just fill out as much info as you can and submit the form below, and we'll analyze the comparables, local trends and other local market data to provide you with an up-to-date and accurate estimate of the worth of your home or condo.
WHAT OUR CLIENTS HAVE TO SAY ABOUT THE SPOUSES.......
I'm writing this review based on observations I've made regarding my ex-husband's home buying experience. After a year and a half of getting nowhere and growing quite disillusioned with another local big name agent and the mortgage broker that said other local big name agent worked with, I urged my ex to go elsewhere. In comes Steve Haycox with Keller Williams Realty. And… a month and a half later… My ex-husband is closing on a beautiful home in Brentwood. His agent Steve and his team have been instrumental in navigating the often difficult waters that the VA loan home buying process can bring. The high level of communication and organization throughout the transaction has been quite impressive and the exact opposite of what was encountered when dealing with the previous real estate agent and mortgage consultant. I couldn't be happier for my ex and our children. My ex is currently in the process of moving out of his 2 bedroom apartment on the Antioch/Brentwood border into his new 4 bedroom 2.5 bath home in a cute little Brentwood community. Our children now have their own bedrooms and will no longer be forced to share a bedroom when they visit their dad on the weekends. They have a backyard large enough for the Great Dane and mastiff they've been begging for! As their mother, that means so much to me. Based on what I've witnessed, I highly recommend Steve Haycox at Keller Williams for your home buying needs.
-Stephanie B, Brentwood CA
Steve & Linda, my parent's appreciated all that you did for them! My dad may have told you this already, but they told me that out of all the realtor's they have worked with in their lifetime, you were by far their favorite! You always answered all of their questions promptly, and patiently. I thank you Steve, Linda, and your whole team for all that you did for them.
-C. Rossi, Oakley, CA
The Spouses Selling House Team were exceptional to work with! They went out of their way to make sure that our hurried move went flawlessly. They coordinated with the lenders, title company, inspectors and other agents involved so that our interests were put first. While moving during the holiday season had not been in our plans, their experience and expertise allowed us to focus on the holidays and our guests rather than the details of our move. Thanks Steve and Linda!
-Kevin and Shelly Morris, Brentwood, CA
Thanks for all your help Steve! I don't think this would have been possible if wasn't for you and Linda.
-Mark Ho, Antioch, CA
Two years ago, my husband Bill was transferred to the Bay Area from the East Coast. The search for a new home, coupled with the challenge of leaving family and friends behind, seemed insurmountable. Imagine our relief when The Spouses Selling Houses Team entered our lives. There was an immediate connection. Quickly they understood our needs, not just in numbers of bedrooms and baths, but in level of comfort within a community. Their energy and efficiency fit into our tight schedule; and their knowledge of the market lead us to very suitable properties. The team's professionalism and attention to detail enabled us to complete our housing purchase in absentia. They kept in constant communication, smoothing the transition from our home back East to our new home in Antioch. Best of all, Steve and Linda became our first friends in California. At a difficult time for us, it was comforting to know they were out here waiting for us.
-The Young's, Antioch, CA
I cannot say enough about The Spouses Selling Houses! Real Estate transactions are stressful but they made me feel at ease every step of the way. They have gone above and beyond what it takes to get the job done and I would recommend them to anyone! I would never consider using another Real Estate Team!! They put their heart into everything they do and that has made all the difference in the world to me! Thanks Steve and team!
-Trish Snowden, Antioch, CA
Definitely would recommend Steve and Linda! I had the opportunity to work with them in purchasing my first home. They took the time to sit down and get to know me, my lifestyle and my needs to help find the right home for me. They are very well known in the business and the entire process went fast and easy. Steve and Linda are down to earth and approachable. They were patient with the ignorance that I had as first time home buyer. They showed great patience and explained everything in full detail in a way that I could understand.
There were a few times that I looked at houses and thought they were great. Steve and Linda were never pushy and would provide me with their professional opinion on the property but also made it clear that the decision was ultimately mine on whether or not to proceed with that home. They never jumped at the opportunity to just make a sale, they took the time and put in the effort that was necessary for me to find the perfect home!
Other realtors may jump at the opportunity to jump at the chance to make a sale and be done with that client. Steve and Linda took a more personable approach and actually had my best interest in mind during the entire process. Because of their extensive knowledge and honesty, I completely trusted them and as a team, we were able to find the perfect home for me.
-J. Ramirez, Brentwood, CA
Steve was very helpful taking care of everything regarding the sale of my Condo. Always explained everything as it was happening along the way, bringing any paper work to me that needed to be taken care off. Let me know whatever was going on along the way. Very helpful meeting with my tenants to take care up issues that came up during the sale.
-M. Hart, Pittsburg, CA
I couldn't have completed the home buying process without Steve. He was very open and honest about the home I was buying and pros/cons to the area I was buying in. It was clear that he was more interesting in developing a long term business and networking partnership vs just making a quick sell.
06/25/2018 – zuser20170924134428266Bought a Single Family home in 2018 in Bay Point, CA.
I could not be more pleased with the level of dedication given to us by Linda and Steve! They made a daunting process seem easy! They are the experts and I wouldn't trust this process to anyone else!
05/23/2018 – Trish SnowdenBought and sold a Single Family home in 1994 in Antioch, CA.
Listed and sold our home in 2016 and also negotiated the deal on the home we purchased in Brentwood. A fun couple to with but also very professional. Highly recommended.
05/21/2018 – lindalantz59Sold a home in 2016 in Brentwood, CA.
I have enjoyed listing my home and making my purchases using the Homes by Haycox team. They are attentive, thorough & conduct business honestly. They treat you like family, which is rare in business these days.
05/08/2018 – stinkybeanie22Sold a Single Family home in 2016 in Oakley, CA.
The Spouses Selling Houses, offered to represent us in the sale of our home after it had been on the market for some time. We did some research and were sufficiently impressed with Steve and his strategy to list our home with him. Shortly thereafter he presented an offer, after some negotiations, a price was agreed upon and a contract signed. Steve was there for every step of the selling process, including inspections, repairs, and all related paperwork. I would certainly use The Spouses Selling Houses again and highly recommend them. Great job
04/27/2018 – bigbrother1q1Sold a Single Family home in 2018 in Discovery Bay, CA.
Steve and Linda Haycox were extremely professional in the sale of our home. They always responded immediately to all questions we had during the process and made what would normally be a very stressful ordeal smooth and orderly. I highly recommend them to anyone planning to sell their home.
Profile picture for The Spouses Selling Houses Response from The Spouses Selling Houses on 04/26/2018Thanks so much Larry! We hope you and Lily are well, and we need to get together for lunch soon!
04/26/2018 – lstangl762151Sold a Single Family home in 2017 in Pittsburg, CA.
Sending a HUGE and GRATEFUL THANK YOU to our wonderful Real Estate Agents, Steve and Linda Haycox at Keller Williams! You both superseded any and all of our expectations. People often advise "don't mix business with pleasure." However, we know you would do anything for our family personally, More
03/08/2018 – carmenjones0406Bought a Single Family home in 2016 in Discovery Bay, CA.
Steve and Linda helped us with the sale of our home and the purchase of our new home. They were superb to work with throughout. Their knowledge of the local market helped on both ends- with a bidding frenzy over the sale of our home and negotiations to reduce the price of the new home,
03/08/2018 – Shelly MorrisSold a Single Family home in 2005 in Brentwood, CA.
I have bought and sold homes with the Haycox Team… they are truly amazing to work with and when others couldn't get my home sold they came in and sold it within the month!!! I would definitely advise all to consider them as your agent as I do…. It will be the best decision you ever make!
03/07/2018 – indulginliteSold a home in 2005 in Orwood, Brentwood, CA 94513.
Linda and Steve Haycox are a great team and very helpful! We have had the pleasure of working with them to purchase a new home as well as they are now our listing agents on another home we are selling. We highly recommend them!
06/27/2016 – LindaLantzBought and sold a Single Family home in 2016 in Brentwood, CA.